Kairali Ayurvedic Group's Directors represent the third and fourth generation of a successful line of authentic Ayurveda practitioners. A family of individual business styles and talents, together they form an award-winning team riding on a wave of international success.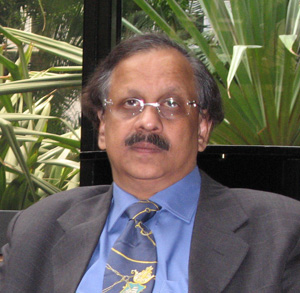 K.V. Ramesh, Chairman & Managing Director
The Managing Director and co-founder of Kairali Ayurvedic Group, Mr. Ramesh belongs to the third generation of a line of renowned Ayurvedic doctors. He assisted his family in their Ayurvedic practice from childhood, and had an early education in the mixing of Ayurvedic medicine, a practice in which his father, Dr. K.S.V. Vasudevan, excelled. Having lived his life in full awareness of the benefits of Ayurveda, Mr. Ramesh maintains a role as a health and business innovator as well as an active philanthropist.
Gita Ramesh Joint Managing Director
The heart and soul behind the Kairali Group since its inception, Mrs Gita Ramesh is the Joint Managing Director. Her status as a pioneer in the health and travel industry is reflected in her Safari India National Tourism Award of 'Best Woman Entrepreneur for Promoting Wellness', 2010. A renowned Ayurvedic chef and scholar, Mrs Gita Ramesh's contribution to the Kairali Ayurvedic Group has led to the high standards of knowledge and treatments we offer our guests today.
Abhilash K.R.Director
The eldest in the next generation of the Kairali Ayurvedic Group, Mr. Abhilash's contribution to the exemplary international growth and continuing marketing success of Kairali is obvious. Having grown up in the centre of a thriving Ayurveda enterprise, like his father before him, his inherited Ayurvedic know-how paired with extensive global business experience makes him the ideal sales and marketing representative for Kairali in the international wellness scene.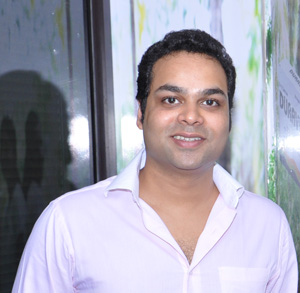 Abishek K.R.Director
The brother of Abhilash K.R., Mr. Abhishek graduated as an engineer in New York before taking the role of Director. With his brother he forms Kairali's other international face, as Director of the Products division. His energy and business acumen have led to a highly successful online products and distribution enterprise, as well as a successful international franchise scheme. With plans to expand the group's pharmaceutical brands and continue working towards strengthening Kairali's core businesses, Mr. Abishek has firmly established himself as a successful leader in the rapidly growing Ayurvedic wellness sector.